Personal  Assistance!
Lose Weight
Nutrition Education
Functional Nutrition
Clinical Nutrition
Sports Nutrition
Gain of Lean Mass
Bioelectrical Impedance Analysis (BIA)
Assistance of Pregnant Women & Postnatal
Family Assistance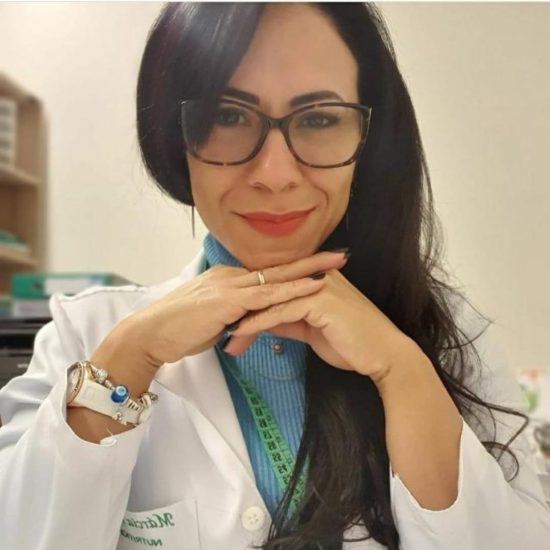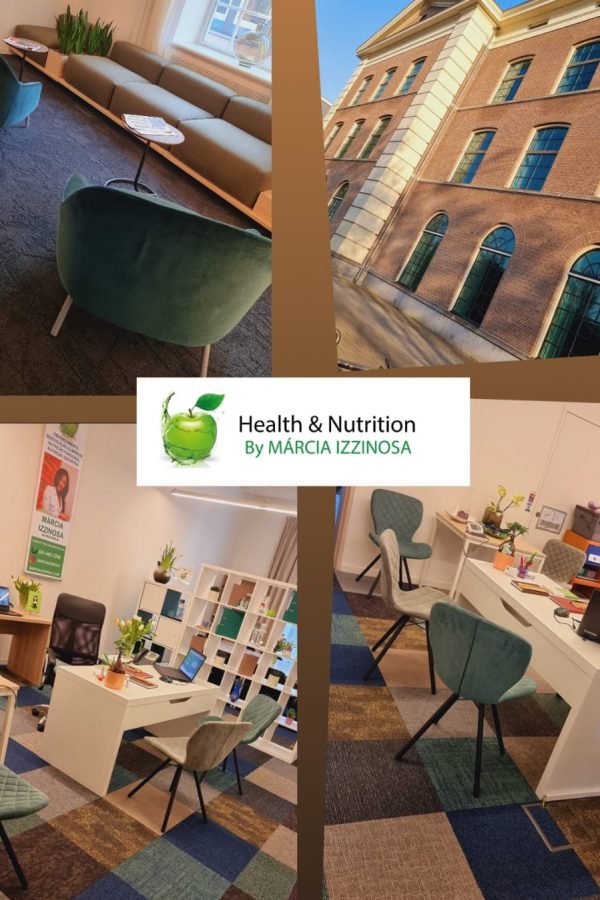 Member of the association of physicians and lifestyle of the Netherlands

Book your Consultation

Attention: after choosing the desired date, you will receive a confirmation email. Clinical cases have priority at the moment. Thank you for understanding.
With 11 years of experience in the NL, a lot of changes came along with 16 extra kilos. I was extremely happy with the day I got to know Marcia and, with her professionalism, knowledge and dedication, together we managed to eliminate not only the extra weight I had gained throughout the years but I also rescued myself, my energy, my positiveness. Learned to change my life style, be positive again and be sure that it all depends on our own actions to get to where we really want to be.
Marcia is een dietiste waar je op kunt bouwen. Na elk consult krijg je altijd een heel goed en uitgebreid voedingsschema waarbij ze alles netjes uitlegd. Daarbij houdt ze goed rekening of het ook in je dagelijkse ritme past. Marcia is een powervrouw die je stimuleerd en een energie boost geeft. Na elk consult liep ik stralend en vol zelfvertrouwen de deur uit.
Com um jeito que chega ser Angelical de tão delicado que é o jeito de saber cuidar de cada um em especial. Podemos dizer que além de uma mãe exemplar e dedicada, além de ser uma empresária e uma nutricionista excepcional. Ela é um anjo disfarçado de humano que tá aqui na terra, quem a conhece a mais de dez anos como eu ou a menos também, sabe do que to falando.
Nutricionista Maravilhosa, ajuda, incentiva, apoia, e tem sempre a palavra certa, altamente motivadora, adoro. mudei completamente a forma de me alimentar, já não faço dietas restritas aprendi a comer e a fazer as escolhas certas e toda a família começa a beneficiar de toda esta aprendizagem!!!!! recomendo muito!!!!
Fui para a primeira consulta com a Márcia achando que seria apenas por 3 meses, mais foi amor a primeira vista ela nos transmite uma paz uma segurança, que hoje já estou com a Márcia a mais de 1 ano e o mais maravilhoso ela cuida de toda minha família, ela nos acompanha e está sendo fantástico, as crianças querem seguir o cardápio que ela preparou para eles com todo carinho..... Ela não só nos trata para emagrecer, mais a ter uma relação especial com o alimento.. Hoje nosso cardápio é adaptado para toda família... Eu e minha família esperamos estar com a Márcia por muitos e muitos anos....
Márcia, profissional excepcional dedicada ao trabalho, aos pacientes sempre dando muito carinho e muita atenção. A Márcia me estendeu a mão quando eu mais precisava, me oferecendo suporte e acolhimento. Muito feliz e grata por ter essa nutri me acompanhando na vida! Obrigada !
O que dizer de Márcia? Na verdade é super fácil, uma profissional que ama verdadeiramente o que faz, a gente sente em seus cuidados, uma pessoa maravilhosa... Agradeço imensamente todo cuidado comigo, que de forma tranquila lá se foram quase 10kg, sem sofrimento, ela mudou minha forma de ver a comida, o que antes era apenas por comer, agora virou por nutrir, amo muito mais meu corpo e zelo muito mais por ele, ela me ensinou a importância desse amor.